A database of all the vehicles I have ever owned. Pics of actual vehicles.


1990 GT Performer JR
-My first transportation unit. Baby blue in color with mag wheels it was a great first bike, couldn't have asked for more.
-Ridden from 1990-1993
-Handed down to Lotus
1992 GT Performer
-Nothing new here, just a scaled up 20″ version of my previous bike. It was a bit large at first but I grew into it. I want to say it was black but I could be wrong. I do remember it felt heavy compared to my brothers Dyno.
-Ridden from 1993-1997
-Bike made me realize my brother was mostly better at 2 wheels than I could ever be, still true.
Benchek Go-Kart
-Bought in 1992 for $85 from a constantly cigar smoking neighbor. The frame sat in his yard as weeds grew around it and he payed more attention to his other karts. I first spotted it while delivering papers and after a few months I asked how much.
-Immediately it required a lot of work. I don't have a great memory of the kart prior to my fathers modifications, likely because I never actually used it.
-My dad made new axle carriers and had them welded to the frame and mated to a heavy duty keyed shaft.
-Tecumseh 3.5hp, Forget the clutch brand, but bought aftermarket weights and springs to get it popping to its calculated top speed of 40mph… almost like a car we thought.
-First learned to drift with this kart.

Sears fiberglass Rowboat
-6hp Evinrude from my Pa
-Rode it everywhere, especially fun was Saturday McDonalds trips.
-Transom busted when going on a run with the 9.9 and left us stranded.

1993 Honda TRX 300EX
-My grandpa bought it for us kids when we were far too young to have any business riding it.
-Came with studded tires and maybe a spare set of aftermarket rims.
-Rode daily around the neighborhood, was the second vehicle I drifted.
-Beat on it for years it finally died at Black River Falls with John T and my Grandpa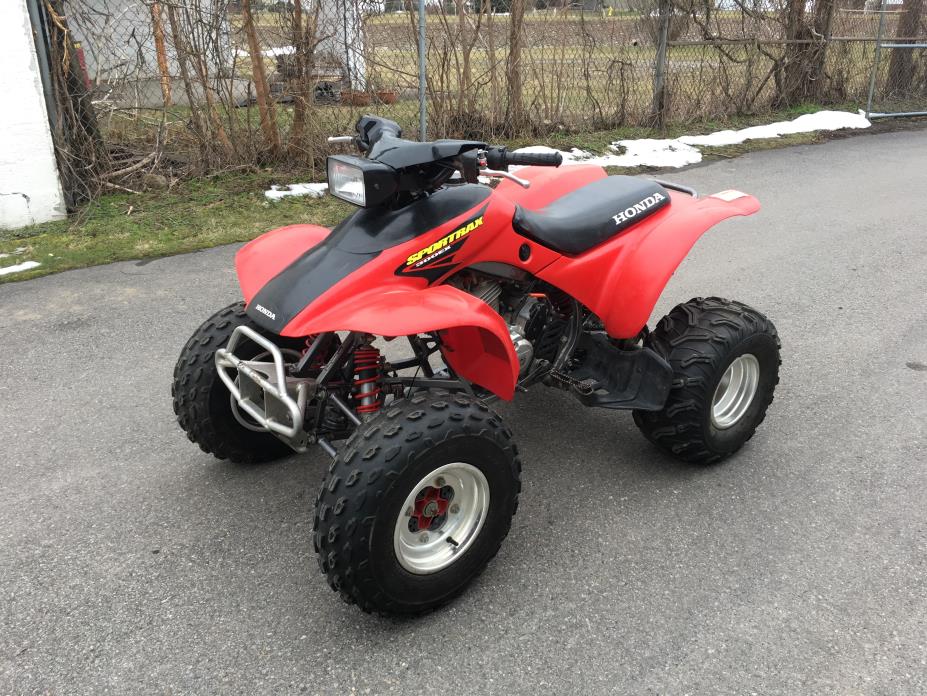 1995 Trek 820
-Steel.
-Upgraded to Manitou elastomer damper fork, updated that to springs.


1991 GT RTS-1
-Bought on classifieds.
-Cracked frame, dad had welded.
-Sold to Jeremy Good, bought back 15 years later, later stolen.
1975 Kawasaki F7 Enduro KE175
-Street Legal
-Got my moto license the day I got my drivers license.
-Rode year round, was a real chick magnet.
-Seized it several times as its oil injection was less than reliable.
1. 1987 GMC S15
-Was a hand me down from my dad, worked great until it didn't.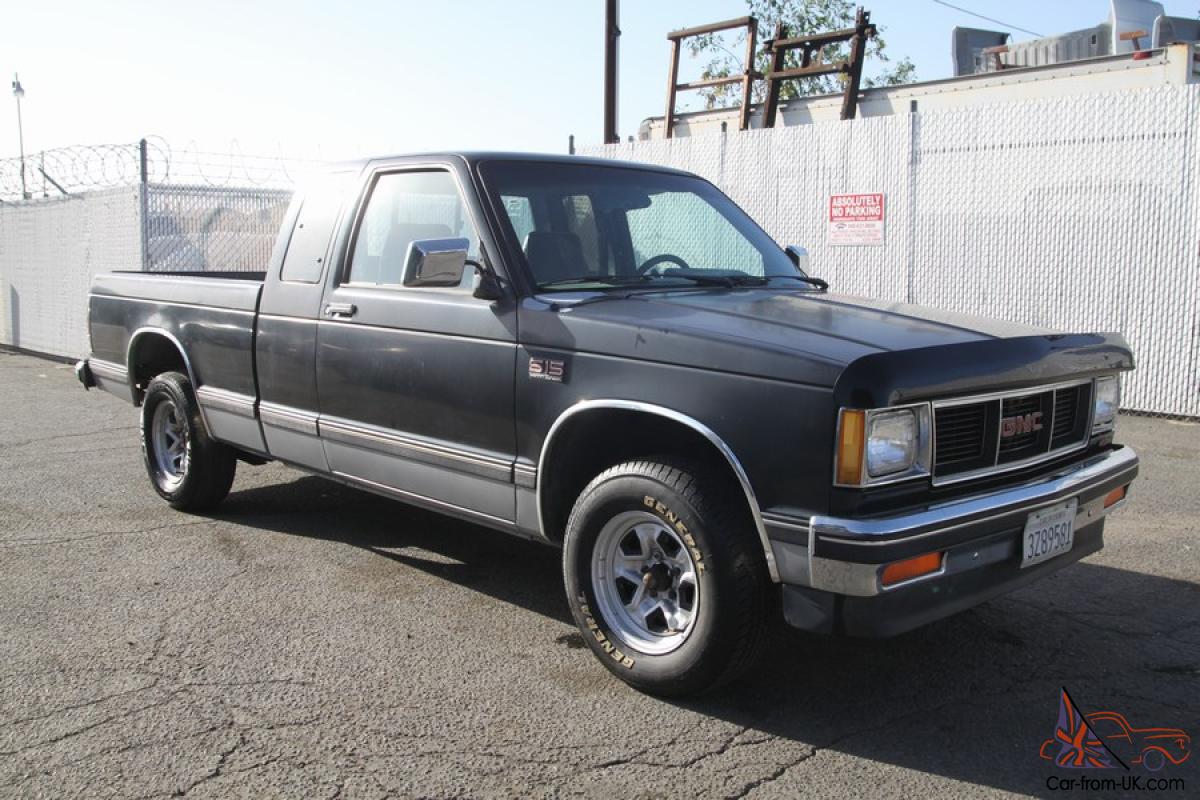 2. 1978 BMW 530i
-Bought with John T and my dad… first manual car my dad left the dealer John T and I had to figure it out.
-Bought for $1,200 from premier automotive or something like that in Palatine Illinois, the Rt12 Used Car Corridor of Doom!
-Dealer refused to fill the tank when bought, got home realized tank had a leak when full, required $400 gas tank which took months to get from Germany.
-Replaced gas tank, a year later the motor experienced a knock, likely because of abuse, or low oil pressure.
-Rebuilt by Mr. Black was perfect after that.
-Daily drove this car to school and then to Delia's at the mall where I cut my teeth in basic bitch retail.
-Parking brake broke in Kyle B's driveway and it rolled down the hill and crumpled the rear fender.
-Sold to a body shop owner in Crystal Lake Illinois who was a total tool. To this day I will remember that guy as someone who made a deal over the phone and changed the deal when we drove there to meet him. I should have walked but this was a great lesson, it morally hardened me in future transactions.
Yamaha Banshee
-Model year unknown.
-Bought from farm house off rt 31 right out of town.
2000 Gary Fisher Joshua MTB
-Specs unknown… will update
3. 1994 Infiniti G20
-Brought From a friend Brian B. who gave me a major deal.
-Black on Tan, automatic.
-SR20DE…….. nope, keep waiting, no T, got no T.
-Hit a deer on the way home from a concert in the city with John M, Matt D, and Mike M.
-Experienced knock after the accident, Mr. Black replaced the Tbelt and I continued to daily drive to my job at Borders Book Store Cafe as a Barista.
-Totaled the car driving to work at Borders when I swerved to avoid a minivan who was sliding in a snow storm, my only out was the shoulder where I got caught in the snow and the car dragged against the guard rail.
4. 1989 BMW 535i
-Bronzite Beige Metallic
-Bought of 176 near 294.
-From a personal car collection.
-My first 'fast' car, maxed it out with John T. on the way home from Lake Geneva motocross track and got pulled over. Somehow walked with a basic ticket despite going way too fast.
-So much BMW car club fun with this car, Shell/Euroteknik meets etc..
-Had only one flaw, miss on acceleration, coil fixed that then it was a dream.
-Did a few mods, bought 745i Turbo kit, then sold car.
-745i Turbo/Manifold was sold to Brad D, met him in the process of selling.
1983 Honda 750 V4 Interceptor
-Hydraulic clutch made wheelies a pain in the ass.
-My first sport bike, technically I had Marco's(was that his name?) ZX6r for months on end, while I loaned him my 175 to learn to ride. He was a chill dude who traded temporarily as his parents didn't want him to learn to ride or pass his test on a sport bike so we temporarily swapped.
– Roosted from burbs to city, enjoyed every trip.
-Sold to a collector who picked it up in winter, I can remember the day because it required me driving it to work in the snow, which was holy hell.
5. 1987 Subaru Justy GL
-FWD, Rusted Floorboards, bought for $175+ TTL
-Fixed floor boards with Brandon H at 3r old shop. Used a road sign and angle iron to fabri-cobble a floor board, it worked and was sealed with silicone and hope, continued to hold until the car became a 'racecar'.
-Rallied all over town hard, with whoever would go.
-Homeless Despot, go behind the lot, to the gravel pit.
-Ran at Rockford Speedway in the Hornets class. Placed on my first races but was taken out in the main while heading for the lead.
6. 1985 Honda Prelude Si
-What Is Emo Car…. yah you will know if you know.
-Skull shifter, matte black paint roller paint.
-Brake lines broke after 6 months leaving me in a ditch.
7. 90 GMB Platform
-Can't even remember which one, just remember its a GM-B, probably a 90 Delta 88 but I couldn't tell you.
-First car I hated with a passion, can't even admit to what degree.
8. 1987 Honda Civic Si
-Rockford used car purchase, from one of the few dozen lots littered on the outskirts of town.
-Smelt like piss when we bought it, took months to remove the piss smell.
-Overheated in traffic, overheated on the highway, and overheated in general.
-Funnest Honda I have ever driven. Torsion bar front suspension like an early 911.
-Did a weekend turbo job, with a junk yard volvo turbo, manifold adapter made by my dad on the cnc and the rest made by myself.
-Turbo setup lasted two weeks before the turbo was blowing smoke.
-Boost was wastegate at 6psi and roosted hard when on boost.

2001 Trek 7000 MTB
-Aluminum bought from Bryan B
-Last rim brake mtb.
-Last old GEO MTB
-Felt fast and fun, then felt fast, then barely felt fast or fun.
9. 2003 Subaru Imreza WRX
-First factory turbo car.
-Gary lang, douche bags.
-Blue, manual, wagon.
-Rims first, can't remember the brand, but not a great one, painted Gold.
-Tein coilovers with EDFC that felt pretty rad.
-Bought stage 3 with TurboXS piggyback ECU, can't remember the name.
– Installed Injectors, APS-C Intercooler, VF39 Turbo, STI Diverter, Borla Downpipe, Borla Up-pipe, Silicone Hoses including that fricking difficult funky one.
-Brembo STI rotors/Calipers
-Rota Rims
-Gman, RallyCross, and other events.
10. Toyota Corolla 1978
-Hatchback, Dual Webbers.
-Texas car, ebay, arrive and drive, was brutal. John T went with for the trip, was brutal, but we visited Brad D.
-John says we killed the car on the way home, I say it was still fine part of the way home, but I fell asleep.
-No air filters, was gnarly drove home, Andrew drifted kaboom.


11. 1978 Datsun 280z
-SCCA ITS Race car
-Drove at GMAN, and Oval
-Ignition problem kept us frustrated, but eventually we got help and found we read the MSD grounding diagram way wrong
– Added Fuel cell
-Penske dampers, really well developed except for shift linkage, could never get it not to grind.

12. 1989 Mazda Miata
-red, first miata, sick
-Viscous LSD, drifted well.
-Drove to Tennessee
-Sold to Jason A, tbelt broke not long after, brutal.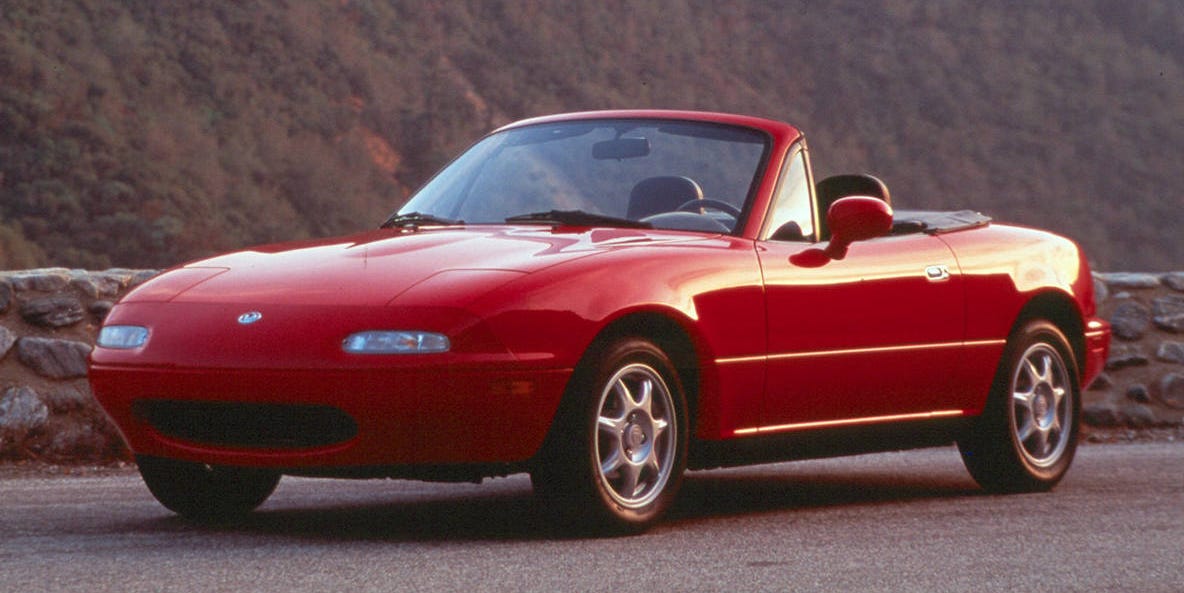 13. 1978 BMW 323i Euro
-Bought from a legend Ricky H. Two tone, Fire extinguisher, 5 Speed, 6 cylinders, dual exhaust, basically tits on pancakes for dinner.
-Removed trick bodykit, was hiding rust, treated rust, moved on.
-Drove the snot out of it, replaced the exhaust.
-Did the water pump, timing belt, and fixed a random start issue.
-Got Nokian Hakkapalitas and drove the snot out of the Michigan U.P…. Winning
-Had exhaust replaced with ansa mufflers by local shop.
-Traded for e30 318is

14. 1997 BMW 318ti
-white, automatic, cloth, and pretty minty when bought.
-Repainted and fixed rust in rear 1/2 after a few years of ownership.
-Did alternator, radiator, air pump, injectors, coils, struts, and many more things.

15. 2007 WRX STi
-Bought new from SOS
-Urban Gray Metallic with rubber floor mats.
-Traded in the WRX wagon after bringing it back to stock and replacing the block after blowing it.
– Never modified
-Brake pad separated from backing, inside warranty, dealer refused to change within warranty, got SOA involved, done fixed.
-Cat failed in down pipe caused a clog, dealer asked me to drive to them I refused had to pay for a tow… Dealer re-imbursed tow after they found the cat failed within warranty.
-6 months after cat fail, valve dropped while going to the grocery store. Subaru of America was involved, 3-4 months later Libertyville Subaru finally replaced the motor. Tried to pull a fast one when I picked it up and tried to charge me for the tow. Had to use voicemail from SOA to shut the service manager at Libertyville Subaru up.
-Bought snows and did 2 Rallycross events one with Mike M and one with Jay J.

16. 1991 BMW 318iS
-Traded for e21, big mistake.
-Daily drove during West Chicago Commute.
-Drifted the snot out of it.
-Stopped driving because Justy…..
-Sold to Nic P
17. 1991 Subaru Justy RS AWD
-AWD, Manual Justy
-Taught everyone I know how to drift in snow with AWD by tearing up Chicago Suburban unoccupied neighborhoods.
-White on Gray sold to my hermano.
18. 1982 Fiat Spider 124
-Bought with Hermano in Oconomowoc Wi.
– Basic at purchase no major issues.
-Immediately started stripping to build into Abarth like clone.
-Painted Red/Flat Black
-Stripped interior and rebuilt cosmetics.
-Got Hard Top.
-Created custom front brakes using Honda Civic Si Rotors and Calipers.
-Custom Exhaust
-Custom coilovers front and Bilstein's rear.
-Drove to Indy to see Moto GP 2009, thanks Dad.
-Drove to Road America 4x, Drove to Autobahn 2x, drove to Gingerman 1x
19. 1991 BMW 535i
-Bought from Texas with Brandon H. facilitating everything.
-New clutch and rear main seal at BMW meet.
-Painted intake manifold and exhaust and did head gasket.
-Bought MSW Mesh Wheels, Blaupunkt and Snow Tires.
2005 Gary fisher Sugar 4+
20. BMW 525i 1995
-Bought from Ed, yah the legendary Ed.
-Needed a coil and a fuel pump to bring it back to life was causing them issues.
-Drove it to and from work for a few months and sold friend of a friend.

21. BMW 535i 1991
-Automatic, with bad transmission, bought for nothing.
-Very nice condition except for trans.
-Removed and rebuilt the transmission.
-Blaupunkt everything cause it was a daily driver.
-Kept driving it until Scott H. sold me the swapped wagon.
-Killed trans jumping Scotts wagon in snowstorm, idiot move.
2007 Giant Reign
22. BMW 535i Touring 1993
-Bought from Scott H, of E34 audio fame, and personally a really great dude.
-So much going on here, too much to list now.
https://www.flickr.com/photos/joshgoreworks/albums/72157612207365812

2003 Bianchi 26in Single Speed MTB
23. 2003 BMW 325i Touring
-Bought in Atlanta with John T
-Drove to tail of dragon, tires were trashed.
-Bought new tires at a Walmart where we slept.
-4 Years of ownership, 100k miles, 8 coils replaced, vanos seals, coolant system twice, rotors twice, pads 5x, 3x tires, and many many many many more things.
https://www.flickr.com/photos/joshgoreworks/albums/72157624533106340
2008 Redline D660
2006 Jamis Comet
2007 Ridley Supercross
2007 Turner Sultan
2009 Turner Sultan
-Bought back after sold.
-Rode Moab, Reveille Peak Ranch, Copper Harbor, PNW, Brown County, Kingdom Trails Vermont and Burke Mountain
-Updated to 650b Mid Fat
-Added Funny Fork
24. Formula Vee Race car.
-Bought in Michigan with Mark T
-Modified including cage and bodywork to be legal
-Drove at gman
-Sold
25. 2001 BMW 540i
-Bought with John T in Madison
-6 speed M Sport package
-Minty fresh, fast but started blowing coolant stuffs as it does…
-Blamo someone hit me, brutal.. yah car toast.
26. 2002 Honda Insight
-Manual 5 speed, bought for a steal.
-Added trunk bike rack, it broke
-Added roof bike rack, both rook and hitch rack caused tooo much drag, killed batteries.
-Lasted 1 year but was fun while it lasted.
2007 Specialized Hardrock 29er
-Bought from John B
-Converted to ss
-Sold back to John B maybe?
27. 1998 BMW M3
-Hellrot Red
-137k Minty Fresh
-Bilsteins, Lightweight Wheels(forget which type but lightest 17″ you could buy at the time)
-Drove to Copper Harbor, Brown County, Madison and Cabin.
https://www.flickr.com/photos/joshgoreworks/albums/72157627954812664

28. 2002 VW Golf TDi
-Bought with Tommy E in Green Bay
-Automatic with a dying trans
-Andrew G. Did tbelt and a few other things
-Smashed up then replaced fender and painted
29. 1991 Mazda Miata
-Bought from Jim
-Windy City Miata AX
-Added Koni, Roll Bar, Torsen Diff, Spec Racer springs, Spec roll bars.
https://www.flickr.com/photos/joshgoreworks/albums/72157643563818414
30. 2003 Mini Cooper
-From Dad a year after the Miata smashup
-Great car to drive
-Drove to tail of the dragon with Jeremy C
-Didn't last, shorting cause corrosion in wiring harness
2015 Trek Stache
31. 1994 Ford Escort GT
-Bought in Portland just for the trip.
-Bought with Joe D.
-Did tbelt, water pump, all motor mounts
-Lasted many many many years.
Alterna Cycles Prototype X1

1997 Klein Mantra Starbust
32. 1938 Porsche 944
– Bought from prof. of Engineering at Perdue
-Bought near my Birthday 2019
33. 1986 BMW 735i
-Bought near my Birthday 2020
– Bought in Nebraska, drove home with Jay, drove out in 1 way rental.
-Bought most parts required to fix, including full rear suspension bushing rehab and related driveline components.
-Added A2W Intercooler
-Drove Spectator Drags and Rockford Speedway
34. 2005 Honda Element
-Took in to fix for my grandpa when he bought a new car instead.
– Deciding to keep it in the family as a road trip/daily driver.
-Needs love, serious love.
2001 BMW f650GS Dakar
-Bought from Jordan
-Took to Vegas Trip 2022